All You Can Books: Travel Series
Stunning fjords. Snow-dusted mountains. Dancing Northern Lights. Heart-shaped waffles slathered in fresh berry jam. Beds that feel like clouds. And a never-ending supply of heated bathroom floors.
These are just a few things that I personally love about Norway; things that will likely keep me coming back for years to come.
But other than just being a gorgeous slice of Scandinavian paradise, Norway is also a pretty interesting country!
Top 10 Interesting facts on Norway
The world's longest road tunnel is in Norway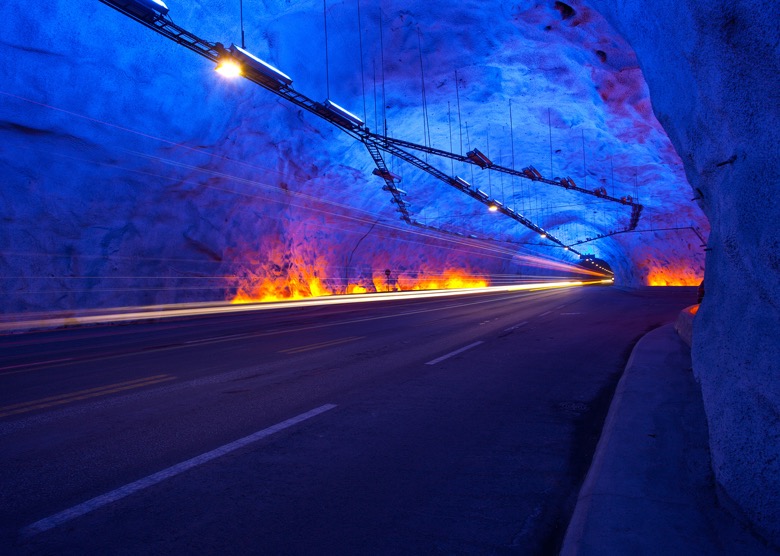 At an astonishing 15 miles (24.5 km) long, the Lærdal Tunnel is the world's longest. Costing 1 billion Norwegian kroner to build (that's about USD $110 million).
Its design is admired all around the world, as it incorporates features to help manage the mental strain on drivers. Every 6km there is a cave to separate sections of road. The lighting varies throughout the tunnel and caves to break routine and provide a varied view.
Norway introduced Salmon Sushi to Japan in the 80s.
There's a king penguin, named Nils Olav residing in Edinburgh's Zoo who was presented the title  Brigadier Sir Nils Olav of the Norwegian King's Guard by the king of Norway.
During the oil crisis in 1973, Norway's King Olav had no problem taking public transport to a ski resort on the car-free weekend and even paid for a ticket. Back then car-free weekends were introduced by the Norwegian government in an effort to make people save gas.
Norway is one of the safest, most peaceful, and richest countries in the world. It also ranks first on the list of the World Happiness Report.
Nearly 70% of Norway is uninhabited
Do not mess around with Driving
In Norway, you can get a harsher penalty for speeding than, for getting caught with drugs. Norway is probably the only European country where you can go to jail for speeding. 150km/h on a motor road can land you in jail for 18 days.
It is forbidden to die in the small town of Longyearbyen. The town hasn't buried any dead people for 80 years, because bodies can't decompose in the permafrost. Terminally ill people are flown out of the town to die elsewhere.
Famous Voss bottled water comes from the municipal water supply in Iveland, Norway.
Every Norwegian who owns a TV set has to pay a TV license fee of 2680,56 kr ($318) each year
Let us know about your adventures, your Travel Stories! Don't let this Quarantine pull you down from Travelling and Knowing more about other countries.
Learn Norwegian with All You Can Books, to make your future trip to Norway a memorable one!