All You Can Books : Travel Series
Welcome, all to the second stop to our traveling journey!
After our first visit to Germany it is time for our next stop, i.e the magnificent country of Japan.
Let us dig deeper into the fascinating facts of Japan
Top 10 Facts about Japan, you ought to know:
Welcome to the Shakiest place on Earth!
The number will vary from year to year, but in general, there will be more than 1500 earthquakes in Japan. Luckily, most of them are do not cause any damage, but each year there are earthquakes that reach more than 8 on the Richter scale. Japan sits along the "Pacific Ring of Fire", so it has many volcanoes and experiences many earthquakes.
In 2011, an earthquake of magnitude 9.0 hit Japan and created a Tsunami which resulted in much devastation.

'Kanamara Matsuri': The Penis Festival of Japan
The festival is known as Kanamara Matsuri, which means something like "the festival for the phallus of steal".
The Festival is celebrated in the Japanese city of Kawasaki on the first Sunday in April. In short, everything, including candy, vegetables, and decorations, has the shape of the male reproductive organ or other things related to fertility. I mean EVERYTHING!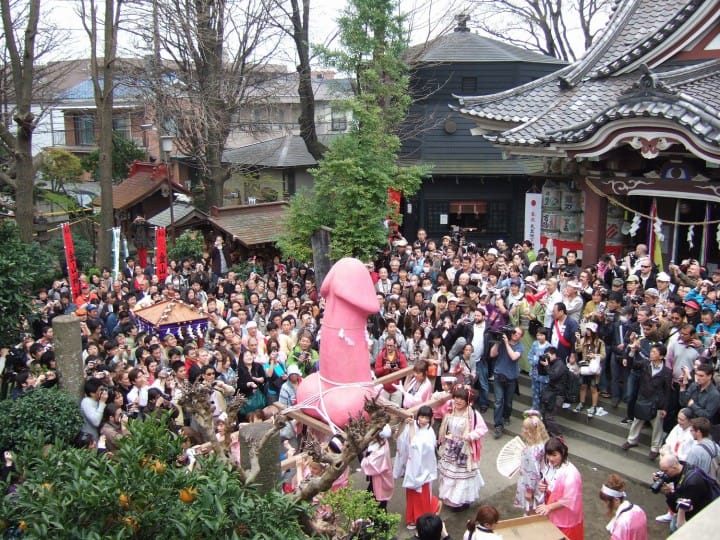 Kobe Beef: The Most Expensive Beef in the World
Japanese Kobe beef is famous worldwide for its succulence and taste. This beef comes from cows who receive daily massages and, in summer, are fed a diet of saké and Beer mash. True Kobe beef comes from only 262 farms in the Tajima region, of which Kobe is the capital and each of which raises an average of 5 of the animals at a time. In the United States, Kobe beef is called Wagyu beef. The rarest steak in the world, Olive Wagyu, can cost anywhere from $120 to over $300 for a steak.
The Cuddling Cafes: Cafes where you can pay to cuddle
Stop right there….there is nothing sexual about it. There is a reason why these cafes exist, a lot of inhabitants are single and loneliness is a big problem in Japan due to their high work rate. That's why there is a demand for cuddling and intimacy, and at these cafes, you can come and get a hug or just lie down in someone's lap, or spend time together with another human being.
Something is Fishy in Tsukiji!
The world's largest seafood market is the Tsukiji fish market in Tokyo. The market employs over 60,000 people and opens at 3:00 am most mornings, with its famous wholesale tuna auctions beginning at 5:00 am.
The Japanese eat more fish than any other people in the world, about 17 million tons per year. Woahhh….That is a lot of fish!


Japanese Macaque – The Japanese Snow Monkey
Japan is home to the Japanese Macaque, or snow monkey, which lives in colder climates than other primates. The Nagano Prefecture is known for its macaques, who bathe in hot springs in the winter.
The omnivorous monkeys aren't picky about their meals and will eat everything from fruit to insects, ferns, invertebrates, bird eggs, and, when times are tough, fish, and even soil.

Japanese Ganguro
Japanese Ganguro ("black face") fashion was started in the 1990s and has young women tanning their skin as dark as possible, bleaching their hair, and using extremely colorful makeup in contrast to the traditional Japanese pale-skinned, dark-haired standard of beauty. This fashion style has often been criticized for having a racist theme.
Ssssluuuuurrrrrppppp your Noodles! Japan Loves it!
If you go to a noodle restaurant in Japan, (which you should) don't be afraid to slurp up the noodles. On the contrary, this is considered polite.
According to Japanese customary, it's polite to slurp up the noodles since it shows the cook that you appreciate the food and at the same time, it enhances the flavors.
Japanese Bosses Love it when their employers take a Nap
Taking a Nap in during a work hour is considered to be the fruits of working extremely hard. Japanese people are working more than any other country in the world and the working days are long. Since a couple of years back, some employers are letting their employees take a power nap at work, recharge, and get more energy. It's pretty interesting, and overall I would say that power naps are very common in Japan, and you will constantly see people taking power naps on trains.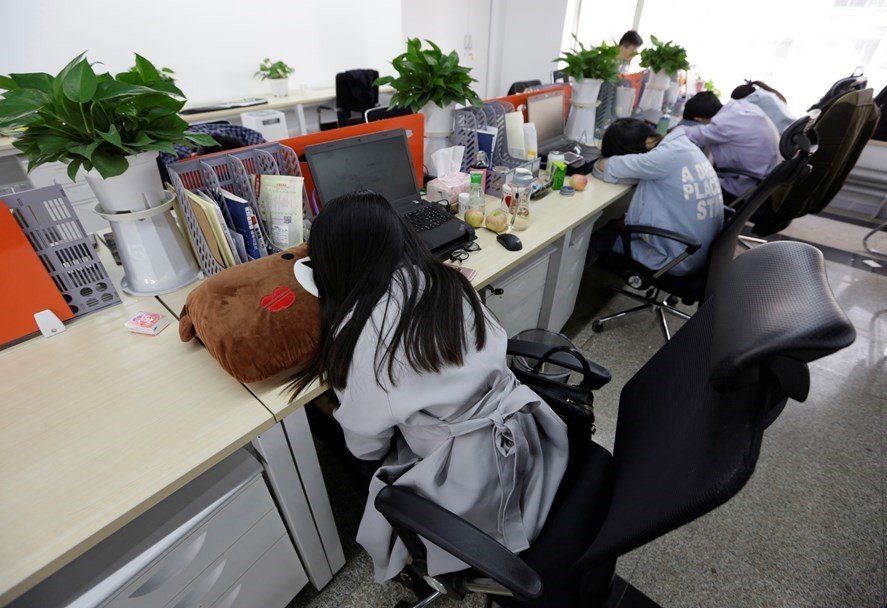 It's forbidden to bathe in Hot springs and Onsen with tattoos
Many hot springs and onsen (public bathhouses) in Japan ban customers with tattoos from entering because the tattoos remind the public of the Yakuza, or Japanese mafia, whose members sport full-body tattooing.
Luckily, nowadays many places offer guests to cover their tattoos with a skin-colored band-aid.
If you can cover them, you'll be allowed to take a bath. However, not all onsen are this strict, since Japan is moving on to be more inclusive for boosting their Tourism.

We have come to an end of this Interesting Journey with Japan.
Be sure, to return to know more about our next Destination.
All You Can Books offers Easy to Learn Language Courses. Be sure to brush up your Japanese with All You Can Books.